I bet, from the title of this post, you are expecting some pithy, romantic descriptions of us New Englanders, gathered round the wood-fired stove sipping mulled cider and knitting as the snow falls silently upon our maples and pines, or of us out snowshoeing and hiking the hills in the cheek-pinking frosty air, as we make plans for our horse-drawn sleigh ride later this evening. Yeah, sorry. That's not what this is.
I'm a rather pathetic New Englander in that I am not a big fan of snow. And by "not a big fan," I mean that the mere IDEA of snow makes me wring my hands with angst and rethink the life choices that led me to live in the Northeastern United States and not the southern coast of Sicily.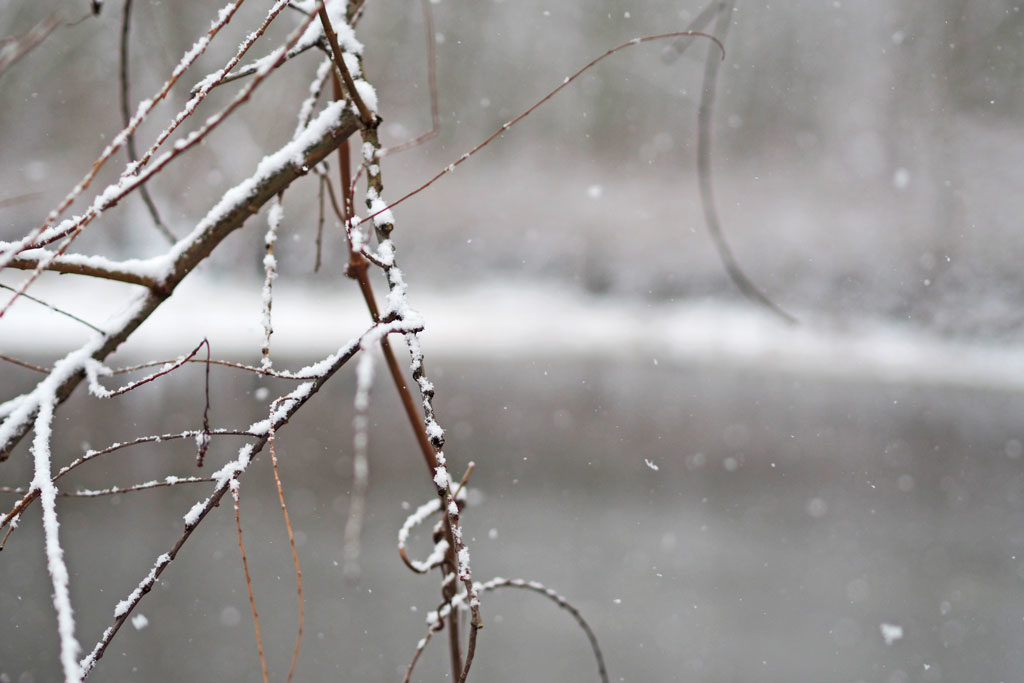 There are two things I can say for falling snow: it's really, really pretty, and it makes for GREAT sweater wearing. That's it. That's all I've got. Every other thing about snow is exquisitely heinous. (How I ever made it through one of the worst winters on record in Concord, NH, in a house with an unheated second floor, is a great mystery of our time.)
However, in an effort to be present in the moment and thankful for all that I have (grumble grumble), I trudged down to the local pond (one of my favorite spots for sweater photography), into an early December snowfall, to try to capture the beauty of this simple moment. Who knows, maybe it will bring inspiration for a new design. At the very least, it makes for a pretty picture.
So here you go! Enjoy.