Hello again!
As promised, I'm back with a little tutorial on what might be the trickiest element of the Napatree Tee design: the gathers at the shoulder.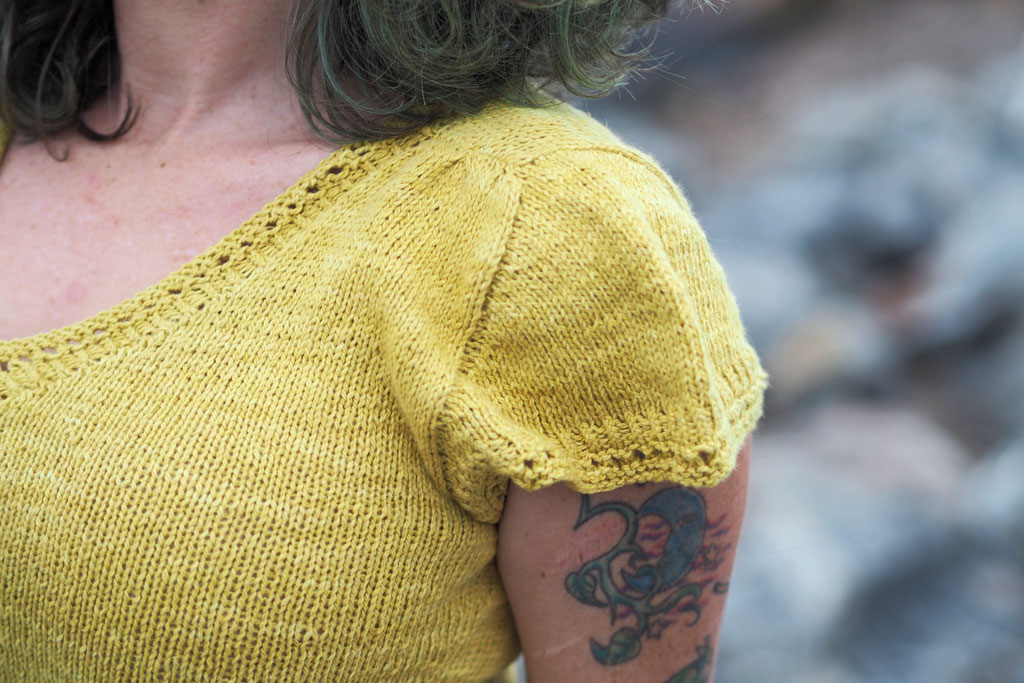 Once you have the hang of it, this technique is quite simple, actually. It is somewhere between a basic cable and three needle bind-off technique. And it makes a pretty gather that isn't overly defined, like a pleat. You could use this technique for waist shaping on a dress or tunic, or even on a sleeve. The key is that this form of gathering will halve the original amount of stitches – you will be knitting two stitches together for every stitch (so if you started with 20 stitches, you'd end up with 10 after the gathers are done).
Up to this point, I have always relied on photo tutorials in my blog posts. But this time, I'm pleased to present my very first video tutorial! Now that I've got my first one under my belt, I'll be looking to make more in the future, and to improve the quality as I go. I hope you will find this short tutorial on creating knitted gathers to be helpful as you work on your own Napatree Tee!