Over the last few months, the contract has run out on several of my patterns. What does this mean? It means that when I sold the pattern to the publisher, they got exclusive rights to sell it for a period of time (12 or 24 months), and that time is over. Now I get the rights back to sell the patterns on my own (which is great!). So, I'll show the patterns here, and you can find them all for sale on my Ravelry site as well as on the Knit Picks website.
First is the Kildalton Hat, which was originally published in Knit Picks' Woodsmoke collection back in January 2017.
This pattern sells well, has all kinds of Celtic flair, and includes five different sizes. It's also versatile, and works well with any worsted weight yarn. I initially designed it with Lion Brand Wool-Ease in Paprika:
Then I used Knit Picks Wool of the Andes Superwash in Blossom Heather for the final test:
I'm hoping this pattern will continue to sell well!
Next is the Vesterland Hat, which was originally included in the Knit Picks Strands of Color collection.
I've featured the Vesterland previously, so I won't say too much here, but it's a fun, bright little Nordic hat in three different sizes!
Finally, my Rona Cowl contract just ran out. Rona is a crossover cowl with a beautiful cable pattern meant to show off a small amount of luxury yarn. It was first featured in Knit Picks Little Luxuries collection.
I first designed this cowl for a Knit Picks yarn called Reverie, which is sadly discontinued. I loved that yarn so much – it was an incredibly soft baby alpaca blend and looked hazy and wonderful in this cowl!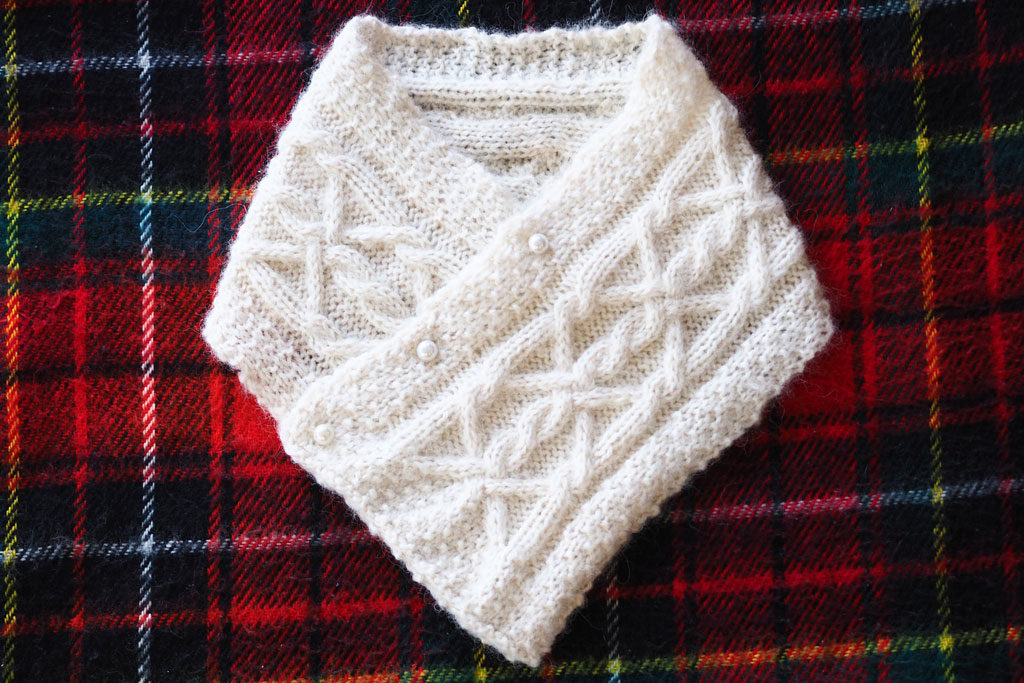 My final test was made with Knit Picks Capra, a DK weight cashmere blend. It's pretty wonderful stuff.
Both the hot pink and dusty lavender color are no longer available, but Magnolia Heather is a close match to the lavender. And really, it would look great in any of the colors now available!
In the upcoming weeks/months, I will have more publications to replace these (including two free patterns – I'll post links soon), so never fear, the pattern production continues!